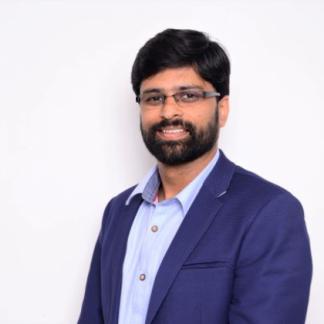 Qualifications
B.Tech, IIT Bombay
FPM, Public Policy, MDI Gurgaon
 
Areas of Expertise
Public Policy, Public Service Innovation, Public Health Systems
 
Devasheesh Mathur
Profile & History
Devasheesh Mathur is an Assistant Professor in Healthcare Management with valuable experiences at Think Tanks and Start-ups. He is an alumnus of Indian Institute of Technology Bombay where he studied Metallurgical Engineering and Materials Science. He later conducted research on medical implants and biomaterials. Through his research, he reduced the failure rates of dental implants. He then became interested in policy sciences and started his doctoral research at the School of Public Policy and Governance at MDI Gurgaon after working at a policy think tank. His doctoral research is titled 'Development of Substantive Theory of Radical Innovations in Public Policies: The Process and Role of Actors in Radical Health Policy Innovations'. He was fortunate to have the 'Father of Public Service Innovation', Prof. Sandford Borins, in his Thesis Committee. Through his research, he has come up with a theoretical model and a strategy framework to facilitate more sustainable innovations and transformative changes in the Indian public health systems. 
He teaches courses on Healthcare Delivery Systems, Health Policy Analyses, Healthcare Innovations. He takes a course 'Making Profits by Doing Good', which focuses on the concept of Quadruple Bottom Line and Social Return on Investments. It is meant for organizations and employees to evaluate the purpose of doing business. 
He has published research papers in reputed international refereed journals and has also presented his research at the London School of Economics, Humboldt University, Germany and National University of Singapore among others while becoming a part of a global network of public health experts from various sectors-academia, governments, industries and civil society. He is an active member of Association of Public Policy Analysis and Management (APPAM), International Public Policy Association (IPPA) and Asia-Pacific Public Policy Network (AP-PPN). He has been made a member of CII Goa Chapter. 
At the institute, Devasheesh is a faculty coordinator for international admissions. He is also a member of Management Development Programmes' Committee. He has been playing Tennis and Cricket all his life, including a stint at University level during his IIT days and now continuing at GIM too. He is an avid reader and passionately follows Formula 1 and thinks of himself as an upcoming Golfer! He loves to read Urdu poetry and indulges in writing ghazals. He enjoys playing acoustic guitar for his family and friends. 

Courses taught: Healthcare Delivery & Distribution, Healthcare Operations Management, Healthcare Innovations & Entrepreneurship, Making Profits by Doing Good, Laws & Regulations in Healthcare, Corporate and Ethical Governance
Also Teaches at: MDI Gurgaon, TAPMI, IIM Sirmaur
Research
Publications:
Mathur, D. (2022), "India's COVID-19 vaccination policy-an analysis of problem, politics and policy", International Journal of Health Governance, Vol. 27 No. 2, pp. 217-228. https://doi.org/10.1108/IJHG-10-2021-0107
Mathur, D. (2021). Emerging Attitudes of Lay People Towards Lockdown During the Covid-19 pandemic: An Exploration of Attitude Types Through Q-methodology. Journal of Public Health and Development, 19 (3), 130-142.
Mathur, D., & Gupta, R. K. (2018). Policy innovations in India: an exploration of their successful diffusion. International Journal of Indian Culture and Business Management, 17(2), 151-168
Mathur, D., & Tapasvi, S. K. (2018). Policy Innovators in Indian Bureaucracy. Journal of Management Research, 18(2), 102-113
Mathur, D. (2018). Policing: Reinvention Strategies in a Marketing Framework. South Asian Journal of Management, 25(2), 214-216.
Mathur, D. (2017). Creating a Strategy Framework for Successful Diffusion of Policy Innovation for Public Managers. Public Affairs and Governance, 5(2), 166-179
Mathur, D. (2016). Earthood: Chasing an Ideal or a Mirage. The Case Centre, ECCH.
Mathur, D. (2016). The Anatomy of the Case Study. Vikalpa, 41(4), 344-345.
Funded Projects:
An Assessment of the Trust and Insurance Model of Healthcare Purchasing under Pradhan Mantri Jan Arogya Yojana (PMJAY) through a Case Study of Two States funded by National Health Agency and World Health Organization 
An Assessment of Integration of Government Health Schemes in Assam funded by World Health Organization 
 
Op-Ed Articles:
When Would Public Health's Health Improve, Rajasthan Patrika (Jul 03, 2019)
What Would Change Due to Corona in the World, Rajasthan Patrika (Mar 24, 2020)
Health Manifesto for Elections, Financial Express (Apr 09, 2019)
Rethinking Healthcare in India, Financial Express (Jan 16, 2017).
Perpetually Revolving Doors, Financial Express (Jun 23, 2017)
 
Conferences:
Mathur, D. The Strategy to Successfully Innovate in Public Health Programs, 9th International Conference on Health, Wellness & Society, University of California, Berkeley, USA.
Mathur, D. and Tapasvi, S.K. Theory of Radical Innovation in Public Health Services in India using Grounded Theory Method, Public Service Innovation Conference, Inland Norway University of Applied Sciences (Nov 2017).
Mathur, D. Peeping into Career Bureaucrats' mind: What do they make of innovation in public management, 3rd International Conference on Public Policy, Lee Kuan Yew School of Public Policy, Singapore (Jun 2017).
Mathur, D. and Gupta R.K. Innovation in Policy-Making: Developing a Framework to Innovate Using a Grounded Theory Approach, APPAM 2016 International Conference, London School of Economics, London, UK (Jun 2016).
Mathur, D. Social Entrepreneurship and Co-Construction: Case Study of a Mobile Application Enabling Co-Construction of Public Services, IAPSS World Congress, Institute of Social Science, Humboldt University, Berlin, Germany (Apr 2016).
Mathur, D. Policy Innovation and its Determinants: A Literature Review, 17TH International Conference on Public Policy and Social Sciences, ICPPS, Paris (Jun 2015).
Experience
Policy Researcher, Gateway House: Indian Council on Global Relations, Mumbai Business Development, Sportswave Pvt. Ltd. Gurugram.
 
Other faculty in spotlight