Padmavathi Shenoy
91-832-2366 (ext. No 759)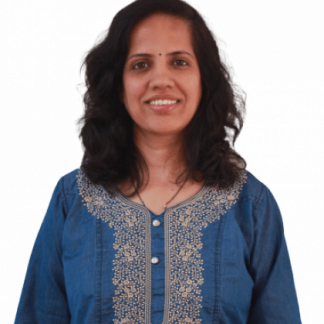 Areas of Expertise
Hybrid Organizing, Social Entrepreneurship and Employee Engagement
 
Padmavathi Shenoy
91-832-2366 (ext. No 759)
Profile & History
Dr. Padmavathi Shenoy holds a Ph.D. from Indian Institute of Management Tiruchirappalli. She has decade long diverse and balanced experience in industry and academia. Her industry experience is wide and varied with techno-functional roles in MNCs such as Dell International Services and as HR manager at multiple start-ups. Being in academia, Dr. Shenoy has actively catalyzed industry-academia-community engagement by signing several MoUs with public sector enterprises, small and medium Industries association and agricultural associations. She has also conceptualized and delivered life skills and employability enhancement training programs targeted towards socio-economically backward communities. 

Courses taught:  Interpersonal and Group Processes, Organizational Structure and Design
Others:
Received full scholarship from Society for the Advancement of Socio-Economics Society to present paper at 32nd SASE conference (2020) at University of Amsterdam, Netherlands 
Principal Investigator (2011-2014) of "Establishment and Sustainable Management of Industry-Institute Partnership Cell" with a grant of $11,600 from All India Council for Technical Education, New Delhi, India
Best Paper award for "Strategic Industry Institute Interaction in Technical Education: Challenges and Possible Outcomes" (2011) at National Conference sponsored by University Grants Commission, India
 
Research
Publications:
Vashishth, A., Prasad, M., Shenoy, P., & Mohnot, J. (2021). Taking stock and moving forward: A case for organizational theories in service quality research. Under review at Services Marketing Quarterly. 
Refereed Conference Proceedings:
Experience
5 Years in Academia. 4.5 Year in the Industry
Other faculty in spotlight