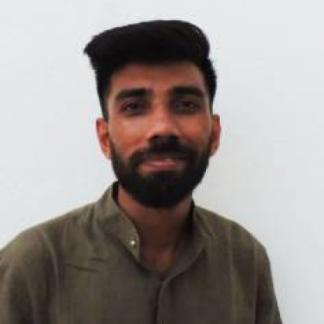 Qualification
FPM in Marketing (IIM, Indore)
MBA (Marketing)
M.E. (Gold Medalist)
B.E.
Areas of Expertise
Brand Management, Digital Marketing, Tourism marketing
Purvendu Sharma
Profile and History
Purvendu has completed his doctoral studies from the Indian Institute of Management-Indore. His research interests include brand management, brand communities, brand evangelism, influencer marketing, tourism marketing, and social media marketing. He has received acceptance and presented his work in various national and international conferences such as ANZMAC(Australia) during his FPM from IIM-Indore. He also received a bursary award to present his research work at the "Academy of Marketing", held in London. His research work has also received acceptance in elite journal such as the Journal of Product and Brand Management.
Courses offered:
Digital Marketing, Services Marketing, Brand Management
Research
Sharma, P., Sadh, A., Billore, A., Motiani, M., Investigating Brand Community Engagement and Evangelistic Tendencies on Social Media,Journal of Product and Brand Management. (Forthcoming)
Experience
Dr. Purvendu worked as a visiting faculty with Devi Ahilya Vishwavidyalaya, Indore.
Other faculty in spotlight