Neetant D Sinai Shirodkar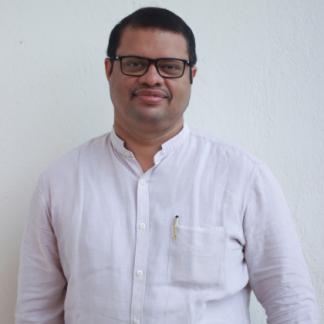 Qualifications
B.Com (Goa University), MBA (Fin), A.C.A
 
Areas of Expertise
Foreign Trade, Corporate Taxation , Wealth & Risk Management
 
Neetant D Sinai Shirodkar
Profile & History
In practice as Senior Financial Consultant specializing in Taxation, Foreign Trade ,  Wealth & Risk Management having provided services to HDFC Bank Ltd.(Risk intelligence & Control division), Kotak Mahindra Bank (Risk Containment Unit),Export oriented Units, Hospitality and Tourism sector and Mining Industries for the past 16 years. Visiting Faculty in the area of finance since 2008 for business schools and Commerce colleges also including Corporate Training programmes in Taxation and Risk Management. Previously worked for 3 years with Deloitte Touche and Tohmatsu an affiliate of the Big four Audit firms worldwide. Honorary financial columnist for 'Herald' newspaper for the In-business section since 2015. Qualified financial advisor from National Certification of Financial Markets (NCFM- India).

Courses taught: Corporate Taxation, Cost Accounting, Financial Accounting, Corporate Finance.
Also Teaches: BITS Pilani (Goa Campus), SS Dempo College of Commerce & Economics , Sri Sri Institute of Management Studies, Marian Institute of Healthcare Management. 
Others: Corporate Trainer in Financial Planning and Management. Notable clients include VVF (India) LTD Mumbai, D S Cable India Pvt Ltd.
 
Research
Honorary financial columnist for "Herald" newspaper in-Business section.
Experience
16 years in Financial Consulting
Other faculty in spotlight