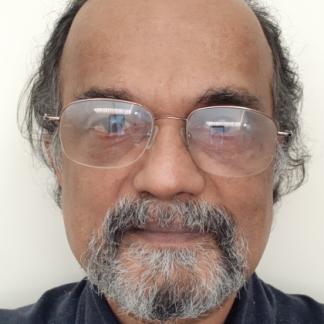 Qualifications
M.Sc. (Int., Phys.) IIT Bombay
Fellow of the Indian Institute of Management, Calcutta.
Areas of Expertise
Economics, Public Policy and Governance
Sebastian Morris
Profile & History
Courses taught: Indian Economy and Society; Perspectives on Public Policy
Also teaches at: IIM Ahmedabad, IIM Udaipur, IIM Indore, Essec, Paris.
Others: Research and consulting area: Indian economy, infrastructure, small firms, macroeconomics, restructuring, electricity sector, public sector, international trade and investment, public value creation, public policy
 
Research
Publications:
"Macroeconomic Policy in India Since the Global Financial Crisis - Trends, Policies and Challenges in Economic  Revival Post-COVID"- by Dr. Sebastian Morris, (Published by Springer, Singapore)
Co-authored the books "Growth and Transformation of Small Firms in India", New Delhi, Oxford University Press, 2001
"Infrastructure Development and Financing -Towards a Public Private Partnership", MacMillan 1999
edited "The India Infrastructure Report-2001: Issues in Regulation and Market Structure"
"The India Infrastructure Report -2002: Governance Issues for Commercialization"
"The India Infrastructure Report 2003: Government Expenditure Allocation and Accountability"
"India Infrastructure Report 2004 - Ensuring Value for Money" all published by Oxford University Press and 3inetwork.
Coordinated the IIMA-McGill University collaboration for research on "Reform of State Owned Enterprise in India".
Experience
Senior Staff Writer, Business India; Assoc. Professor, Institute of Public Enterprise, Hyderabad; Professor, Indian Institute of Management, Ahmedabad; co-chaired and designed several Phase V IV and III Executive Programmes for Senior Civil Servants. Have designed and offered Executive programmes for the IAS, IAAS, IRS, ITS, WB, CAG, IES, public and private sector firms and consulted for national and international organizations and enterprises.
Other faculty in spotlight