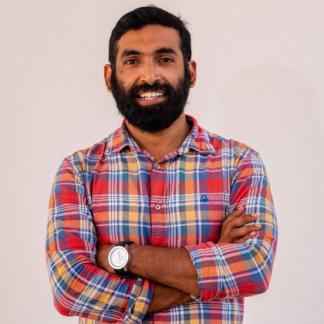 Qualifications
MA (Philosophy), MA (English Literature), MPhil (English Literature), Ph.D. (Film Studies and Visual Communication)
 
Areas of Expertise
Communication, Storytelling, Queer Studies
Andy Stephen Silveira
Profile & History
Andy Silveira has twelve years of industry experience in Learning and Development in several organizations, such as, Deloitte and J.P. Morgan. He has spearheaded several initiatives around Lesbian, Gay, Bisexual and Transgender Inclusion.

Courses taught: Communication, Management Communication, Introduction to Film, History of English Literature, Queer Studies 
Research
Publications:
Canon. "Giving a Queer Account of the Self and Culture." The New School for Social Research, New York, Spring 2010
 
Book Chapters:
Amaladass, Anand Ed., "Abel, Maddela" Indian Christian Thinkers, Vol 2., Satya Nilayam Publications, 2006
Conferences:
PR & Media Conclave at MDI Murshidabad - Samvaad (November, 2019).
 
Other faculty in spotlight