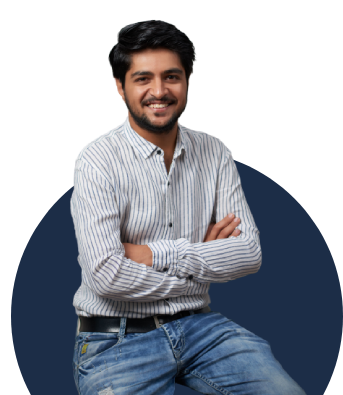 Eligibility
Executives with the zeal to advance quickly in their careers who have a bachelor's degree or equivalent with at least 50% marks and at least 3 years (post the completion of graduation) of work experience.
Min. 50% aggregate in 3 yrs. Bachelor's degree
and an Interview
feel free to contact Mr. Jiby on 9284170072 / 9579126121 for counseling
Admission Process


Shortlisting
Shortlisting will be done on the basis of overall performance in the interview, while taking into account test score and profile of the applicant.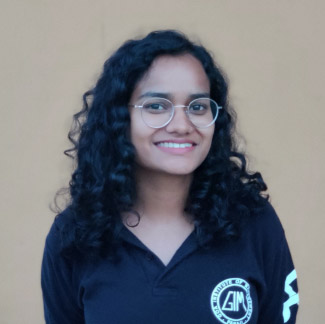 We focus on admitting students with the following profile mix:
Corporate Executives
Individuals with 3 years work experience and a zeal to advance in their careers.
Entrepreneurs & Business Owner
Individuals looking to gather management knowledge to start/expand their business ventures
Aspirants Looking for a Flexible Learning Schedule
With classes on weekends, the part-time program is designed to incorporate the hands-on experience of students working on live projects
Selection Criteria
Past Academic Records

30%

Work experience

30%

Face to Face evaluation (GD + PI)

30%

Composite Diversity Index

10%
*For selection for the face to face evaluation process, the qualifying cut-off score will be lowered by 15 percentile points for candidates of Goan domicile/origin. Documentary evidence of domicile will have to be uploaded at the time of submitting the application.
Faqs
We've got the answers to all your questions.
Do I need to send exam (CAT/XAT/ CMAT) scores to GIM ?
No. GIM does not accept exam scores from candidates. Scores are got from IIM, XLRI, AICTE.
What are First Mover and Early Bird?
GIM charges lower application fee for early applications and higher application fees closer to the final deadline.
If you make a smart choice, you pay roughly half of what you pay if you wait till the last day.
Is there any reservation or Management quota at GIM?
Admission to the Goa Institute of Management is strictly on the basis of merit and no donation in any form is sought or accepted in connection with admission.
Are there any reservations for Goan candidates?
There are no reservations for Goan candidates but for selection for the personal interview the qualifying cut-off score of the competitive exam will be lowered by 15 points for candidates of Goan domicile/origin.
What qualifies a candidate to be considered of Goan Domicile/ Origin?
For the purpose of application under the category of persons of Goan Domicile or Origin the student must satisfy any of the following: Goan Domicile: An applicant would be considered of Goan Domicile if he/she produces a domicile certificate issued by the Goa Government or documentary proof of residence/education/ employment in Goa for a period of at least 10 years. Alternatively, an adequate proof of the domicile of any one of the parents of the students for a period of at least 15 years should be provided. Goan Origin: Either one of the following conditions must be met: An applicant or at least one of his parents or grandparents should be /have been born in Goa (documentary proof in the form of the original birth certificate has to be produced). The applicant or his parents should have a share in ancestral property in Goa which is utilized as the family's residence or business premises. Documentary proof of this must be certified by the sub divisional magistrate or the Municipality.
View All Faqs